As Sridevi's body has arrived in Mumbai, stepdaughter Anshula Kapoor has headed towards Chhatrapati Shivaji International Airport. Anshula, who is Arjun Kapoor's younger sister, is accompanied by Sonam Kapoor. Anshula is Boney  Kapoor's daughter from first wife Mona Surie. Sridevi's body was flown back from Dubai in a Reliance Transport Embraer jet 135BJ which had reached Dubai on Sunday at 3:15 p.m. to carry her mortal remains, but had to stay back because the Dubai Prosecutor's Office was still investigating the case involving her death.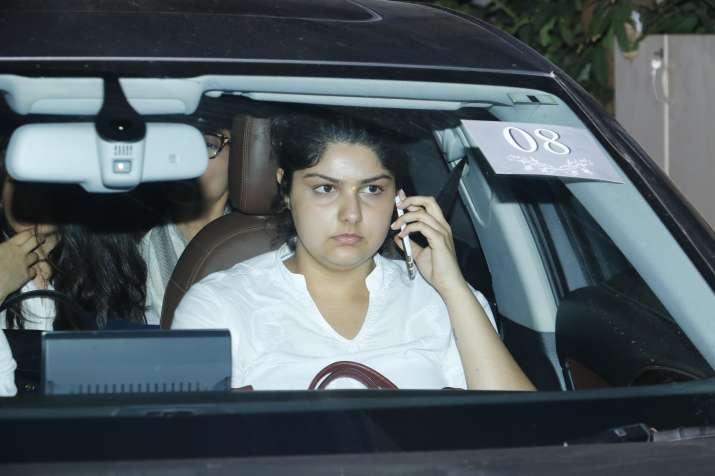 Anshula Kapoor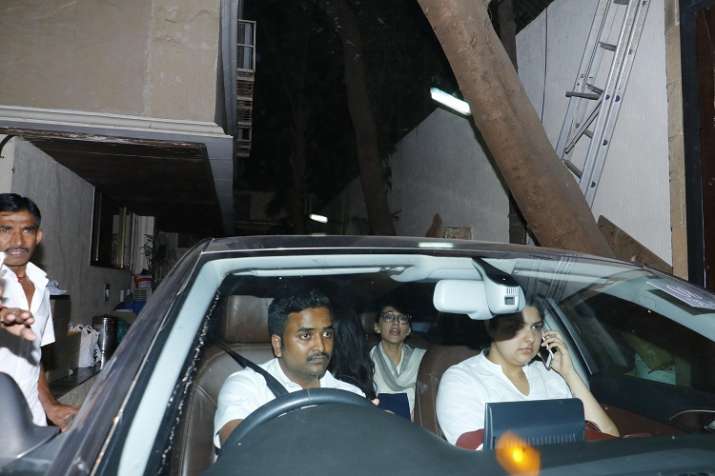 Sonam Kapoor
Meanwhile, Anil Kapoor has already reached the Mumbai airport.
Anil Kapoor arrives at #Mumbai airport, chartered plane carrying mortal remains of #Sridevi to land shortly pic.twitter.com/raIx20n20h

— ANI (@ANI) February 27, 2018
The plane took off from Dubai International airport at 5.30 p.m. local time or 7.00 p.m. India time,  according to flightaware.com which tracks all flights through their transponders.'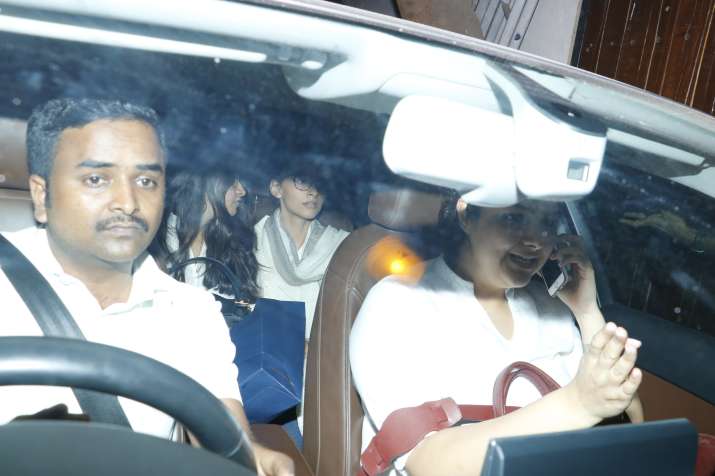 Sridevi body arrives in Mumbai
Sridevi's death on Saturday night sparked a lot of speculation, but after the Dubai Prosecutor's Office said it was closing the case following completion of investigations, the focus shifted back to the funeral which is now scheduled for Wednesday afternoon.
The prosecutor's office in Dubai said the forensic report had stated that she had died from "accidental drowning" in her bathtub, after losing consciousness. The case had been closed, the prosecutor's office said. 
Her body was handed over to her bereaved family on Tuesday as no foul play was apparently suspected by the investigators and was then taken for embalming, following which it reached Dubai airport to be placed aboard the special flight. 
Sridevi was the star of blockbusters like Sadma, Lamhe, Nagina, Mr India, Chaal Baaz and Chandni.
Her mortal remains have arrived in Mumbai and last rites will be held tomorrow at 3:30 pm.